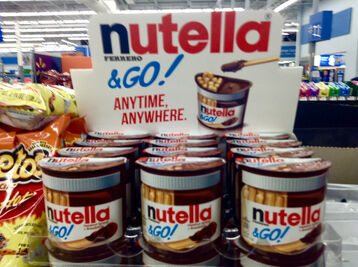 Ferrero SpA is an Italian chocolate manufacturer and the biggest chocolate producer in the world. Founded in 1946 in Piedmont, Italy, Ferrero is still a private company owned by the Ferrero company today. 
One of its most famous products is Nutella, which Ferreros founder enriched with Hazelnuts primarily to save money on Chocolate.
Other famous brands include Rocher, Rafaello, and Mon Chéri.