Ghirardelli Square is a landmark with shops and restaurants in the Fisherman's Wharf area of San Francisco, California, USA.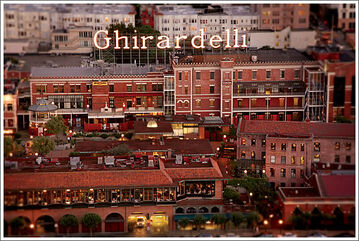 Ghirardelli Square once featured over 40 specialty shops and restaurants. Some of the original shops and restaurants still occupy the square even today.
There is a main Ghirardelli store, which serves a wide variety of chocolate creations. Their signature dish is the Ghirardelli brownie sundae (served with thick hot fudge sauce, freshly whipped cream, warm brownies, and a cherry on top).