Lake Champlain Chocolates is a chocolate manufacturer with headquarters in Burlington, Vermont. They produce more than one million pounds of gourmet chocolates each year and sell them internationally.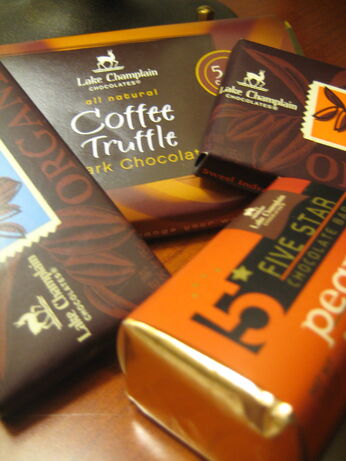 The company was founded in 1983 by Jim Lampman, a restaurant owner. He sold hand-rolled truffels from his kitchen, but later sold the restaurant to focus on making chocolate for a living. 
In 1989, Lake Chamberlain's caramel bar was named "Best New Bar of 1989" by Candy Bar Gazebo. Other prizes followed. 
Lake Champlain Chocolates produces kosher chocolates, preservative-free chocolates, bunnies, truffles, and peanut cups. You can also participate in tastings, demonstrations, and factory tours.